Starting again in September and you're invited!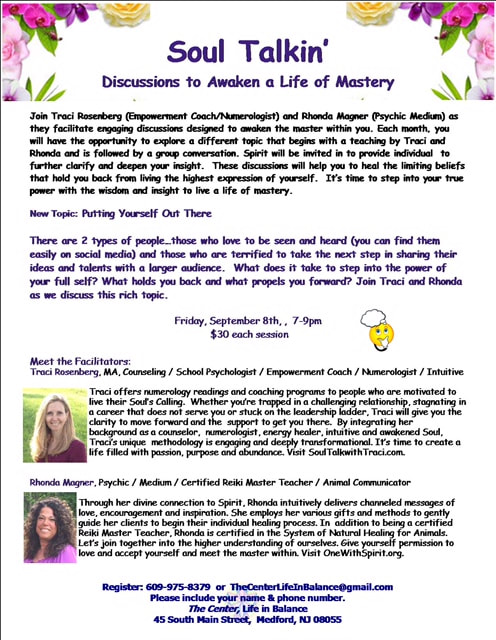 ​Next Monday March 13. Eliminate false beliefs!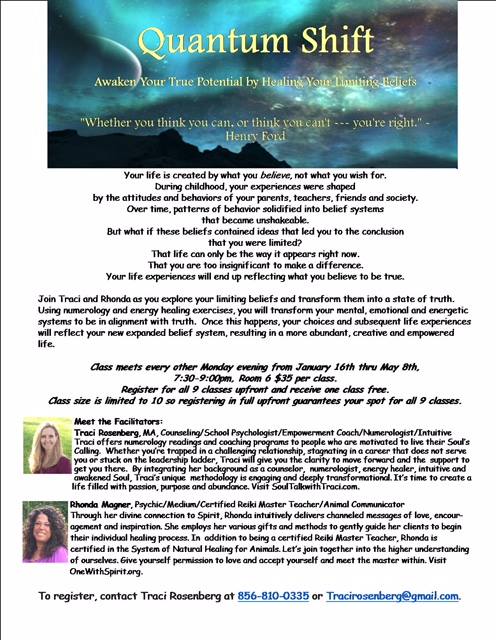 ​
​
​Can you help?
​
I'm interested in gathering a group of volunteers to assist me at a local senior living facility. The goal is to develop a group of loving, caring, gifted and talented individuals, willing to donate an hour, once a week or once a month. Calling out and not limited to the Healers,Yoga instructors, Reiki Masters, Artists, etc, What are your gifts? Email me for more information.