About...

Rhonda is a wife, mother of four children and grandmother. She has held many different positions in her career: Waitress, EMT, and Business Developer, and Hospice Sales Representative to name a few. The latter made her realize that death can be a wonderful experience, and this process should be celebrated. This should be regarded as a beautiful transition and can be felt by everyone in attendance. However, while working in hospice, she learned, some families have the matter of unfinished business or regrets of words never spoken before their loved ones have passed.

Rhonda became highly aware of the need for these people to know that their loved ones never leave them. They remain with us and become our cheerleaders in time of doubt. They will comfort us during times of sadness. Their love for us becomes stronger. She wants people to know there is only love and forgiveness on the other side and it is her mission to help the grieving to understand this.

Having been what's titled in the metaphysical community as an empath since birth, Rhonda has the wonderful experience of being able to connect friends and family with their loved ones who have passed. She can feel mentally, as well as physically, people's pain and anguish. She can relate to them on a much deeper level. Having experienced pain and loss in her own life, she understands the importance of wanting to do more than just feel a person's pain and sadness. Rhonda wants to be able to ease their discomforts and to help them experience the love she knows and feels. There is love, support, and healing that comes not only from our passed loved ones, but from the true source; the Divine Spirit, God.

This desire to help others has put her on a wonderful and sometimes painful path of her own self discovery. She knows her purpose on this earth and is willing to serve mankind. Along the way, Rhonda has experienced her own healing. Through this process there became the realization and the awakening of her mediumship abilities. Which she now embraces in full capacity.

Rhonda has since learned Reiki and continues to be open to learning various modalities of healing as well as developing her psychic abilities. She believes that we all continue to learn beyond this lifetime. She believes in using all available tools necessary to aid her in meeting the needs of her clients on a deeper level. Rhonda believes that Spirit brings people to her that are in need of healing and help to continue their journey. She wants them to hear messages of love and encouragement without judgement; a word in season. Rhonda feels the importance to help guide and encourage others to embrace their intuitive gifts. She does this by teaching Psychic Development and Reiki classes. She is encouraged to see the growth of her students and how their lives have changed.

Please feel free to contact Rhonda with any questions or comments. Perhaps, just a little guidance is all that's needed to help you along your amazing journey, the path to your higher self.


...it was an amazing experience. Rhonda gave me such joy and a feeling of peace I have not had for a long time. I thank you... Carol G.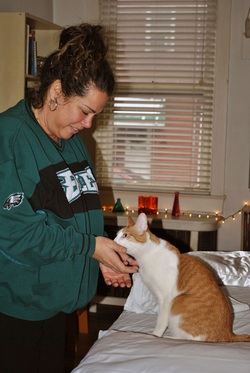 Special thanks to my dear long time friend and Reiki Master Rhonda Magner for my Reiki healing/blessing today. Even my babies wanted in on the action, they sensed good vibes and much love from Rhonda and went right to her when she walked in.
Rose L.

---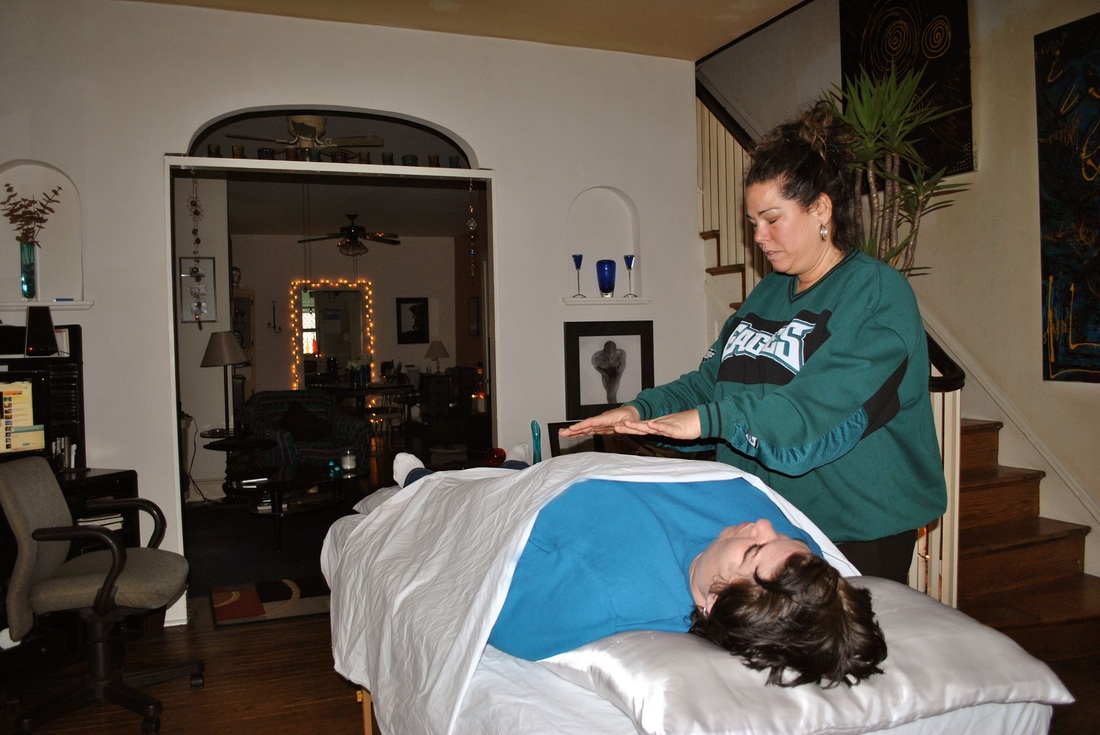 I went to Rhonda for a reading and was very happy, she was wonderful and accurate. I immediately felt a connection to Rhonda, she makes you feel very comfortable and welcomed. I didn't feel hurried or rushed and she answered all my questions. It was a pleasure having her read me, she truly has the gift!
Donna H.

Rhonda saved my life. Rhonda was able to guide me with Reiki to become more aware of my gifts. She is so easy to be around and talk with. I will always have a very special place for Rhonda.
Sheri M.

I've had 2 readings from Rhonda, she has a powerful presence and her readings are detailed and accurate. I was dealing with digestive issues and wanted some information on how to heal and Rhonda identified correctly what I was allergic to and that I was drinking something that wasn't good for me. She also tuned into people around me and identified their issues and helped me navigate through difficult situations. Rhonda has connected with several of my relatives in Spirit and brought through loving messages for me. Additionally, she connected with my higher guidance to talk about my spiritual path. I highly recommend a psychic/medium reading with Rhonda!
Georgia EM.